Ninjutsu is available now.
How To Play "Ninjutsu"
Go to TakeMe application --> Choose the game category --> Tap on "Play" Ninjutsu game.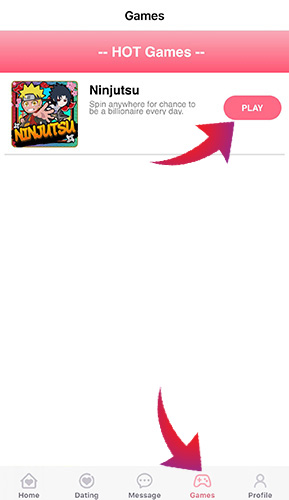 How to play
There're 3 level rooms. Each room has different betting rates.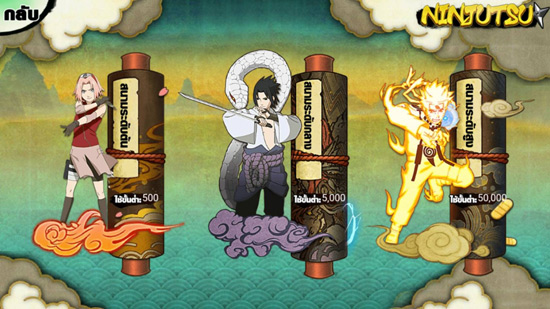 1.Choose Bet Line coupon that you want to bet. There're 25 Bet Line as follow.
- Betline 20 requires 500 coupons per 1 spin.
- Betline 50 requires 1,250 coupons per 1 spin.
- Betline 100 requires 2,500 coupons per 1 spin.
- Betline 200 requires 5,000 coupons per 1 spin.
- Betline 500 requires 12,500 coupons per 1 spin.
Able to increase/decrease by tapping on the button again.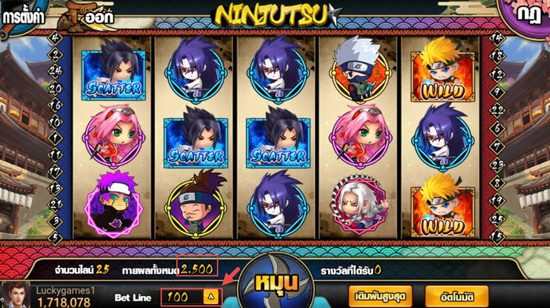 2.After choosing Betline, Tap on "Spin" to start the game.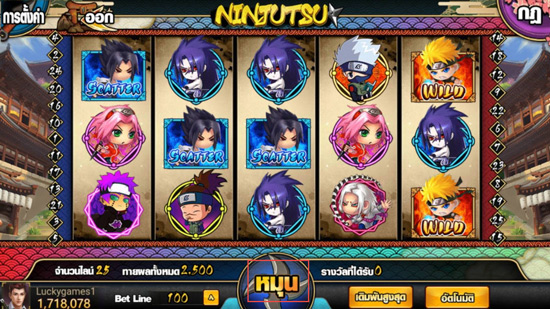 3."Auto" button is for automatic spins. Able to chose 10, 50, 100, 500, Unlimited. Tap on the button again to cancel.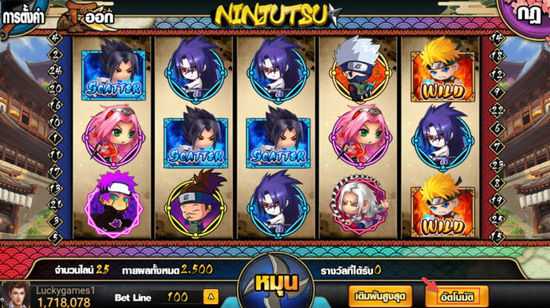 4."The Highest Bet" button, Tap on to bet the highest betting price of the room.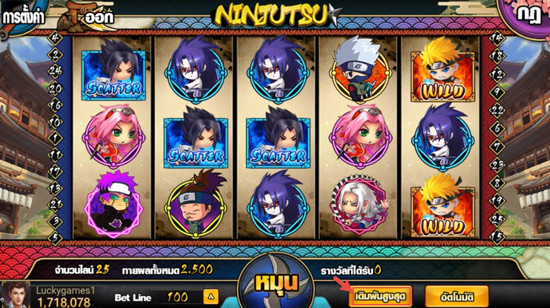 5.Settings
5.1 Quit Game.
5.2 On/Off Sound.
5.3 Increase The Spin Speed.
5.4 VJ Code Registration Button.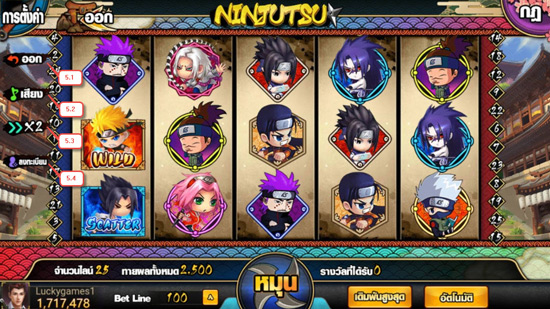 6."Rules" button includes game conditions, rewarding, and bonus mode.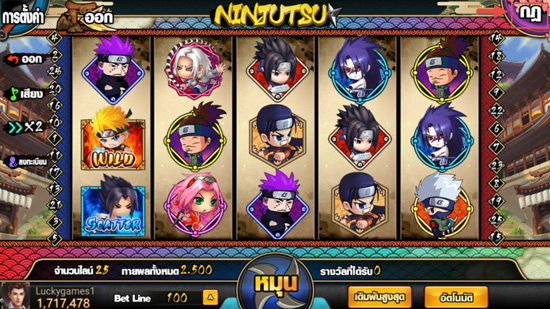 Game Conditions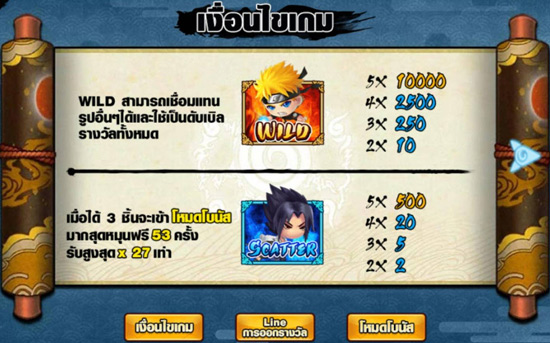 Bonus Mode
When receiving at least 3 pieces of SCATTER, Enter the bonus mode with the rewarding conditions as follow.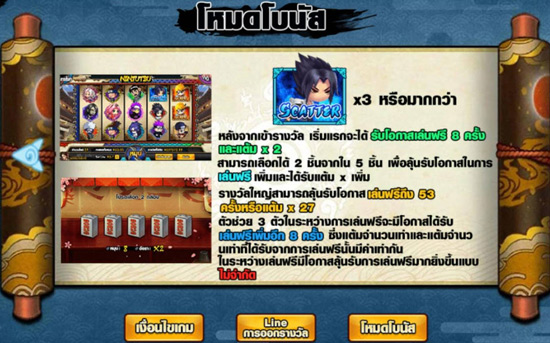 Chance to win bonus.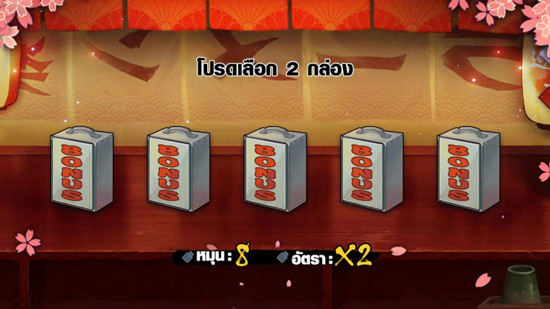 Rewarding Line