How To Play DevilAngel
How to play Angel VS Devil
Go to TakeMe application --> Choose the game category --> Tap on "Play" Angel VS Devil game.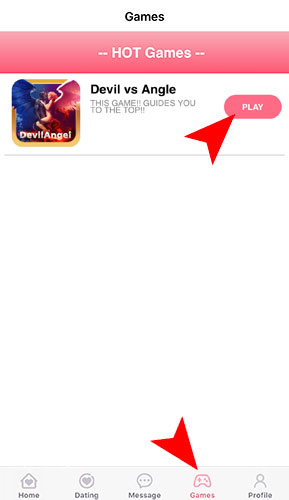 How to play
1. Players choose the betting chips (coupons): 100, 1000, 10,000 and 50,000.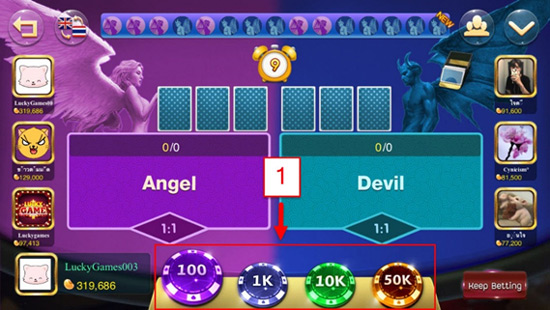 2. The betting slots are divided into 2 slots which are "Angel" and "Devil".
The betting rates for both slots are 1:1 (Players are unable to bet "Angle" and "Devil" together.)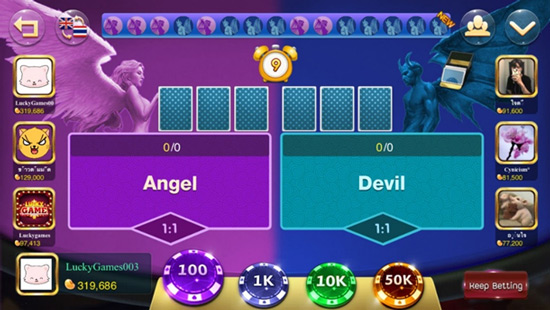 3. "Trend" is for checking the betting summary result of the previous round.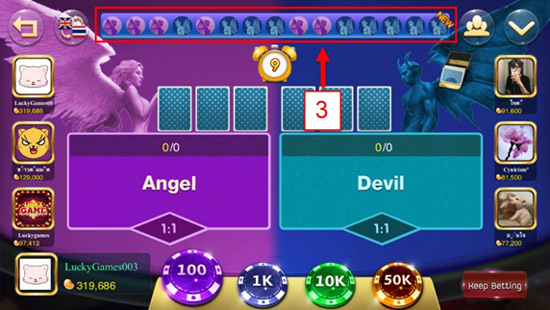 4. "Keep Betting" button is for betting
as the same amount that the player bet in the previous round.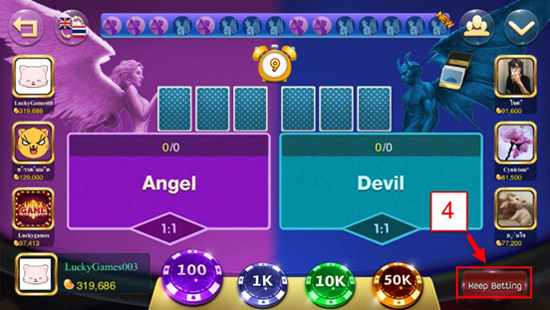 5. "List" button is for checking the player data list.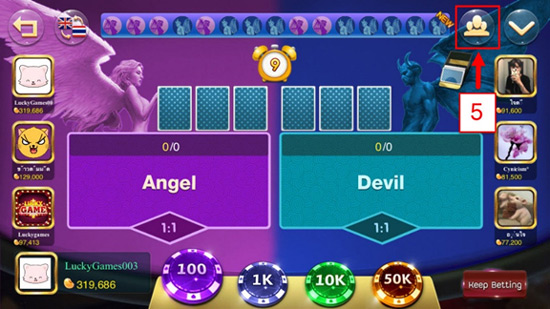 6. Button at the top right corner for other menus.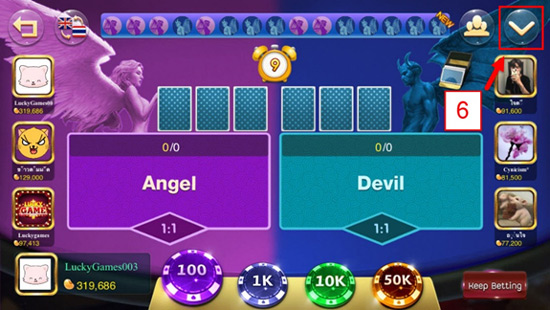 6.1 "Game Setting" button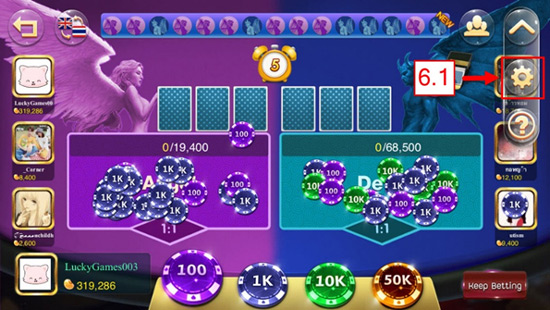 Able to set up the game music and effects sound.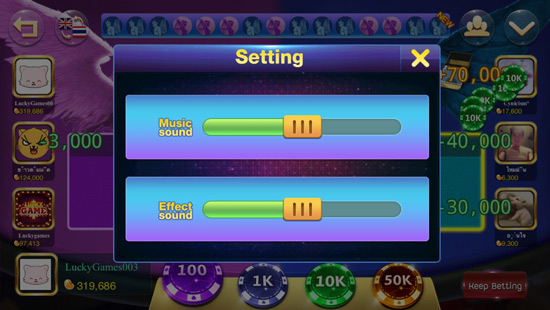 6.2 "Game Description" button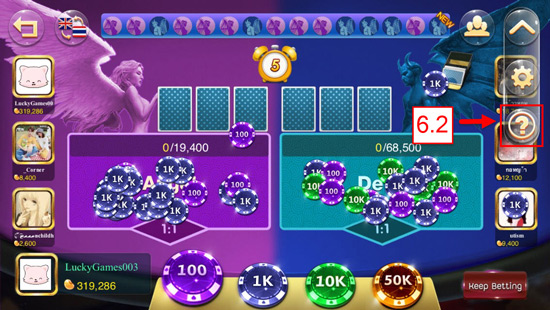 7. "Quit Game" button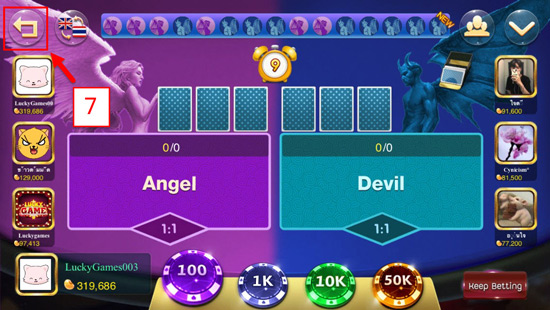 8. "Language Setting" button