Ang-Pao Rain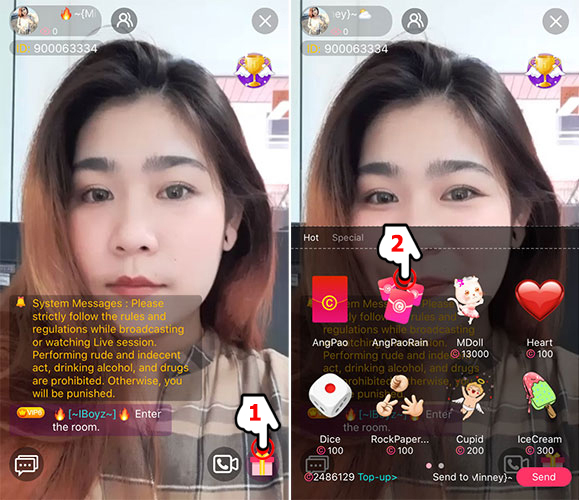 In the live room, Tap on "Gift" button and tap on "AngPaoRain" gift.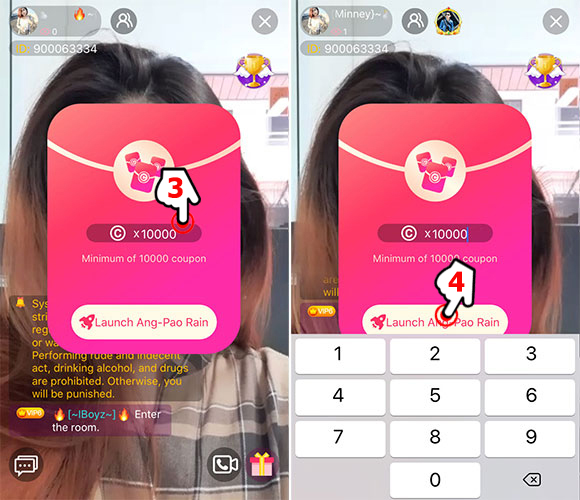 Tap on the number to enter the number of Coupons for Ang-Pao Rain. (Minimum of 10,000 Coupons).

After launching Ang-Pao Rain, Ang-Pao will pour down. Tap on Ang-Pao to receive coupons. After Ang-Pao Rain has ended, Able to check the reward at "Click To View".