HIGHLIGHT! UPDATE NEW VERSION!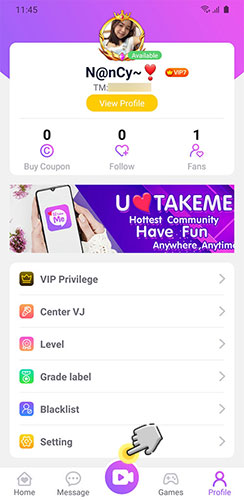 NEW LIVE BUTTON! Live button will possible to tap on wherever page you are.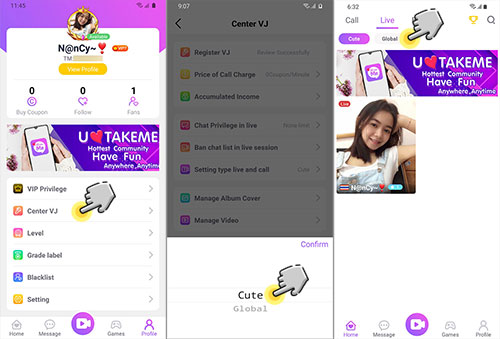 Live and call category (For broadcaster)
Default setting for all of broadcaster will be "CUTE" category.
For edit category please go to Profile => Center VJ => Setting type live and call.
The category will be affected during host live session.
We will have 2 categories "CUTE" and "GLOBAL"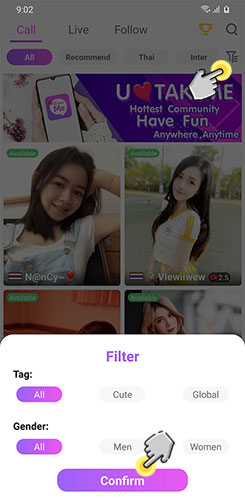 Filter mode on Call tab.
User possible to filter host by choose the category.
Ex. User choose "Cute" filter will show for only "Cute" category.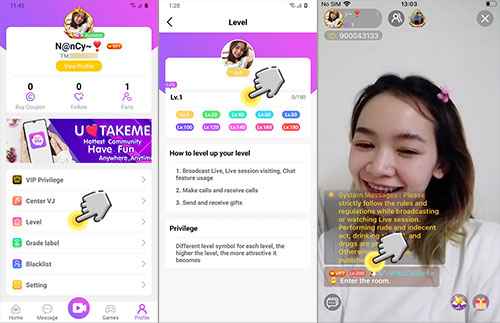 Level System
Go to Profile => Level => User will be able to check your currently level.
How to level up your level
1. Broadcast Live, Live session visiting, Chat feature usage.
2. Make calls and receive calls.
3. Send and receive gifts.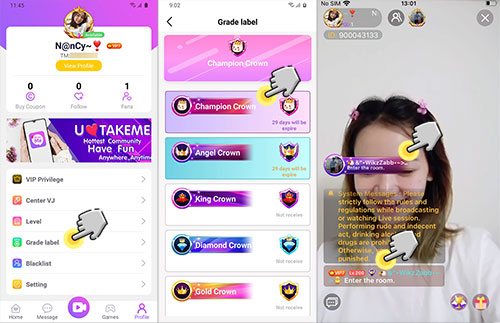 Grade Label System
Go to Profile => Grade labal => It will show currently grade label.
Grade Label Background: White = haven't receive,
Blue = Received but not use now,
Purple = Using now
If user have more than 1 Grade Label will possible to choose which label you want to.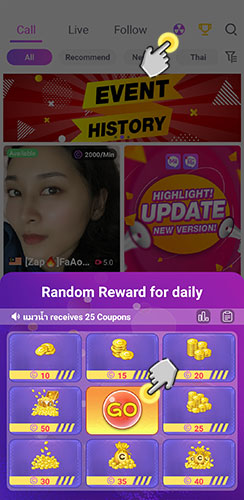 LUCKY WHEEL FOR DAILY REWARDS