HOW TO TOP BY E-PayPal
Mon – Fri 9:00 AM – 11:00 PM GMT+7
Paypal account : epaypaltopup2020@gmail.com
Top up rate => minimum 20 USD or above
Numbers of coupons = 1 USD : 3,000 coupons
Following our steps to top up
1.Contact us via Whatsapp : +66 64 507 1090
2.Mention your PayPal email / Amount of top up / Your ID
3.We will send request (Invoice) to your account.
4.For finish the payment, please check on "Activity" tab.

5.Please check the payment details carefully. (Sender name and amount of top up)
6.Press "Pay" for complete the transaction.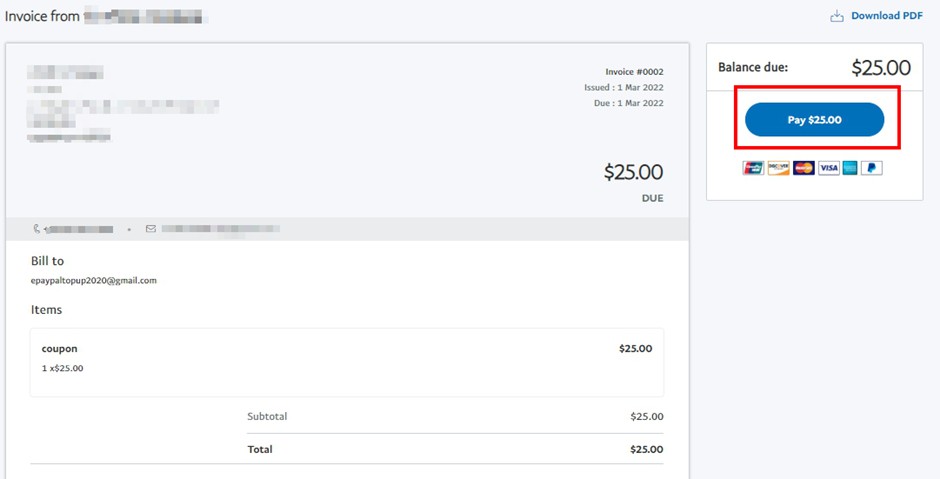 7.Send transaction receipt and ID for us to verify and top up.
Remark: Each transaction will be deducted by Paypal fee, will top up following the received amount.